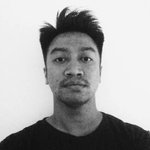 Adi Prakarsa
My name is Adi Prakarsa and I capture images on film. Having used various different kinds of analogue cameras and films,I love to experiment, in terms of layers and composition styles. I am also a freelance photographer, having projects from Portraits Photography to Street Photography. Get in touch with me at ahmadprakarsa@gmail.com .
Read more
Adi Prakarsa's Store
Filter
You are currently on society6.com.