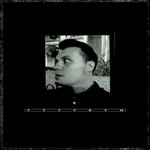 Adrian Fvtvrvm
Illustrations and other original ArtWorks. I work in subtle as well as overt compositions. Emphasis here is on traditional ~ oils, pencils, chalk. My Deviantart Page http://futurum-undam.deviantart.com/ My Facebook Artist page https://www.facebook.com/AdrianDeQuirosArts/?ref=hl Motifs : Macabre,the sensual, dour humor, surrealist, Dadaist, Futurist, lowbrow, highbrow, the explicit, Noir . Adrian Fvtvrvm joined Society6 on November 21, 2015
More
Illustrations and other original ArtWorks. I work in subtle as well as overt compositions.
Emphasis here is on traditional ~ oils, pencils, chalk.
My Deviantart Page http://futurum-undam.deviantart.com/
My Facebook Artist page https://www.facebook.com/AdrianDeQuirosArts/?ref=hl
Motifs : Macabre,the sensual, dour humor, surrealist, Dadaist, Futurist, lowbrow, highbrow, the explicit, Noir .
Adrian Fvtvrvm joined Society6 on November 21, 2015.