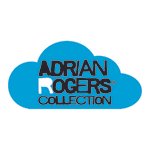 Adrian Rogers Collection
Adrian Rogers was not only one of the greatest preachers, respected Bible teachers, and Christian leaders of our time, to me he was Papa. Did you know he was also an artist, comedian, prankster, inventor, romantic, and Grand Poobah of the Secret Order of the Phalanges?
This project puts his lyrics to my music,
Adrienne Renae Rogers Hetzer
p.s. 100% of the proceeds from ARC goes to train pastors worldwide via The Adrian Rogers Pastor Training Institute
*All Adrian Rogers' intellectual material is licensed through the Adrian Rogers Family Trust. ALL WORK © 2013 UNLESS OTHERWISE NOTED. BY ROCKET TO THE MOON INC. ALL RIGHTS RESERVED.
Read more
Adrian Rogers Collection's Store
Filter