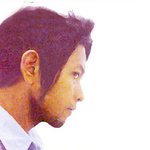 Mexafuria
I am Freelance Graphic Designer with exp abot 10years+ and loves doing digital art. Specialize on graphic design,corporate identity design, interactive and illustration. Do email me at warhead1982@gmail.com if you inquire my talent for your project so we can work together. If you need different size on my arts, for another template such as t-shirt or devices,just Pm/msg me.I'll make it right for ya! Regards, Mexafuria Mexafuria joined Society6 on December 31, 2013
More
I am Freelance Graphic Designer with exp abot 10years+ and loves doing digital art. Specialize on graphic design,corporate identity design, interactive and illustration. Do email me at warhead1982@gmail.com if you inquire my talent for your project so we can work together.
If you need different size on my arts, for another template such as t-shirt or devices,just Pm/msg me.I'll make it right for ya!
Regards, Mexafuria
Mexafuria joined Society6 on December 31, 2013.
Mexafuria's Store
17 results
Filter