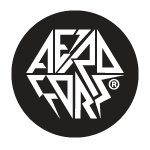 Adrian Berggren
Swedish idiot who loves space and sci-fi prints. Wishes he could paint and play guitar, living the tortured life of a french struggling artist. But for now he'll have to do with the comforting life trough the computer screen.
http://www.aeroform.se
Read more
Adrian Berggren's Store
Filter
You are currently on society6.com.