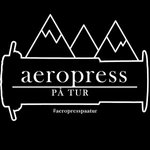 AeroPress på tur
I am a Norwegian AeroPress geek, with a passion for everything coffee. I love spending time outdoors and hope to inspire others to do the same. Follow me out and about on AeroPress-adventures: Instagram: @aeropresspaatur ☆ Enjoy nature and bring your coffee with you! AeroPress på tur joined Society6 on January 21, 2017
More
I am a Norwegian AeroPress geek, with a passion for everything coffee. I love spending time outdoors and hope to inspire others to do the same.
Follow me out and about on AeroPress-adventures: Instagram: @aeropresspaatur ☆
Enjoy nature and bring your coffee with you!
AeroPress på tur joined Society6 on January 21, 2017.
AeroPress på tur's Store
0 results
Filter