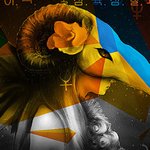 afanur
I am a Painter,Artist and Illustrator.I have lots of experience in Fine Art and Graphic Design and Digital Illustration. My experience in Flash, Multimedia, 2D Character Animation, Web Designing, Logo Designing, I-Phone game design .experienced web developers having a lot of experience in working with Joomla, CMS, WordPress. My strengths are in vector graphics, logo presentation,Brochurs etc . I m a professional game designer. If u want to know any further information on my background and qualifications, please let me know. afanur joined Society6 on November 5, 2014
More
I am a Painter,Artist and Illustrator.I have lots of experience in Fine Art and Graphic Design and Digital Illustration.
My experience in Flash, Multimedia, 2D Character Animation, Web Designing, Logo Designing, I-Phone game design .experienced web developers having a lot of experience in working with Joomla, CMS, WordPress. My strengths are in vector graphics, logo presentation,Brochurs etc .
I m a professional game designer.
If u want to know any further information on my background and qualifications, please let me know.
afanur joined Society6 on November 5, 2014.