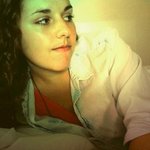 Rewolf
Macro Photography. Still Life Photography. Nature Photography. I do as little photo editing as possible to keep my work natural and real. Buying my photographs as art prints is recommended because I took the photos with the intent of people displaying them as they are; however, there are options available to have them printed on many different objects! Enjoy! Follow me on twitter: https://twitter.com/alyflow11 Rewolf joined Society6 on February 17, 2015
More
Macro Photography. Still Life Photography. Nature Photography.
I do as little photo editing as possible to keep my work natural and real.
Buying my photographs as art prints is recommended because I took the photos with the intent of people displaying them as they are; however, there are options available to have them printed on many different objects!
Enjoy!
Follow me on twitter: https://twitter.com/alyflow11
Rewolf joined Society6 on February 17, 2015.