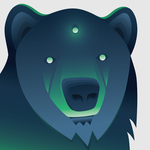 Forrest Baer
Hello! I am Forrest Baer, that is my real name, and these are my real impressions of the natural and unnatural worlds. I love art and adventure, please email me, visit my site and/or follow me on instagram (@aforrestbaer). Love, Forrest info@forrestbaer.com http://forrestbaer.com Forrest Baer joined Society6 on August 20, 2015
More
Hello!
I am Forrest Baer, that is my real name, and these are my real impressions of the natural and unnatural worlds. I love art and adventure, please email me, visit my site and/or follow me on instagram (@aforrestbaer).
Love, Forrest
info@forrestbaer.com http://forrestbaer.com
Forrest Baer joined Society6 on August 20, 2015.
Forrest Baer's Store
37 results
Filter