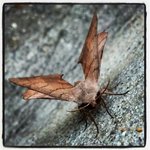 A Frame A Day
I'm an artist/developer from Atlanta GA. My work varies a good bit from drawings to digital work to photography. I switch between themes and generally use a mixture of various media to complete my work. I have another page primarily featuring my Illustration work at: http://www.society6.com/Conceptualized Follow my work on Facebook: http://www.facebook.com/Conceptualized Follow me on Twitter: http://www.twitter.com/Conceptuality My Tumblr: http://Conceptualized.tumblr.com Behance: http://www.behance.net/Conceptualized A Frame A Day joined Society6 on November 25, 2012
More
I'm an artist/developer from Atlanta GA. My work varies a good bit from drawings to digital work to photography. I switch between themes and generally use a mixture of various media to complete my work.
I have another page primarily featuring my Illustration work at: http://www.society6.com/Conceptualized
Follow my work on Facebook: http://www.facebook.com/Conceptualized Follow me on Twitter: http://www.twitter.com/Conceptuality My Tumblr: http://Conceptualized.tumblr.com Behance: http://www.behance.net/Conceptualized
A Frame A Day joined Society6 on November 25, 2012.