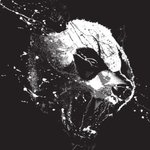 AJ Dimarucot
AJ Dimarucot is a freelance graphic designer specializing in t-shirt graphics and illustration. He has designed for the late Michael Jackson, Alicia Keys and the band Panic at the Disco. His current clients include Nike and Adidas and is proud to have designed shirts for his countryman--boxing superstar Manny Pacquiao. He is known in the crowdsourced t-shirt design circles for having his art printed several times over at Threadless.com and Designbyhumans.com and winning the US$10,000 t-shirt design contest on DesignbyHumans in 2008. AJ also runs and designs for a baby clothing brand called googoo&gaga, a company he co-owns with his wife. He is now a proud father of 3 wonderful kids! AJ curates a visual inspiration journal found at http://ajdimarucot.tumblr.com. AJ is also now a part of the prestigious global creative force known as The KDU. http://thekdu.net/aj/ More of AJ's work here -- http://www.ajdimarucot.com AJ Dimarucot joined Society6 on November 23, 2009
More
AJ Dimarucot is a freelance graphic designer specializing in t-shirt graphics and illustration. He has designed for the late Michael Jackson, Alicia Keys and the band Panic at the Disco. His current clients include Nike and Adidas and is proud to have designed shirts for his countryman--boxing superstar Manny Pacquiao. He is known in the crowdsourced t-shirt design circles for having his art printed several times over at Threadless.com and Designbyhumans.com and winning the US$10,000 t-shirt design contest on DesignbyHumans in 2008.
AJ also runs and designs for a baby clothing brand called googoo&gaga, a company he co-owns with his wife. He is now a proud father of 3 wonderful kids!
AJ curates a visual inspiration journal found at http://ajdimarucot.tumblr.com. AJ is also now a part of the prestigious global creative force known as The KDU. http://thekdu.net/aj/
More of AJ's work here -- http://www.ajdimarucot.com
AJ Dimarucot joined Society6 on November 23, 2009.