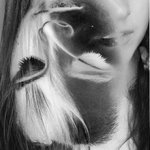 Ajs Illustrations & fashion
Facebook page: https://www.facebook.com/pages/AJs-Illustrations-fashion/235745359806172 I am a young free lance artist, Illustrator, fashion and jewellery designer, trying to make a name for myself. Fresh out of college in the little island of the United Kingdom, In England. Getting full marks and a Distinction for my Foundation Diploma in art, design and media. My mind is a little all over the place and I can barely keep up with my self sometimes as I have so many ideas running through my head and end up doing three projects at once. So you will probably see many different things and styles on my page. My favourite materials to work with are Inks and Fine liner pens. I hope you enjoy my work as much as I enjoy creating it. x Ajs Illustrations & fashion joined Society6 on March 7, 2013
More
Facebook page: https://www.facebook.com/pages/AJs-Illustrations-fashion/235745359806172
I am a young free lance artist, Illustrator, fashion and jewellery designer, trying to make a name for myself.
Fresh out of college in the little island of the United Kingdom, In England. Getting full marks and a Distinction for my Foundation Diploma in art, design and media.
My mind is a little all over the place and I can barely keep up with my self sometimes as I have so many ideas running through my head and end up doing three projects at once. So you will probably see many different things and styles on my page.
My favourite materials to work with are Inks and Fine liner pens. I hope you enjoy my work as much as I enjoy creating it. x
Ajs Illustrations & fashion joined Society6 on March 7, 2013.