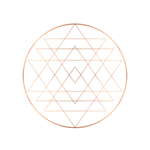 AKASHA DESIGN
Akasha Design is art and design by Avela Sve. Avela studied at the School of Visual Arts and at Fashion Institute of Technology in New York City. She also has a B.A. degree in Philosophy, specializing in Metaphysics. Her art is infused with alchemical elements, sacred geometry, and especially gold, copper, and rose gold textures. www.avelasve.com AKASHA DESIGN joined Society6 on November 12, 2016
More
Akasha Design is art and design by Avela Sve.
Avela studied at the School of Visual Arts and at Fashion Institute of Technology in New York City. She also has a B.A. degree in Philosophy, specializing in Metaphysics. Her art is infused with alchemical elements, sacred geometry, and especially gold, copper, and rose gold textures.
www.avelasve.com
AKASHA DESIGN joined Society6 on November 12, 2016.