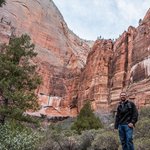 AK Boyd Photography
My camera is my travel companion. I am always wondering about the world around me from the machines in our hands and rocks under our feet to the stars above. Sharing the beauty in the world around me is something that brings a lot of joy into my life, and I am happy to be sharing with you. AK Boyd Photography joined Society6 on April 27, 2016
More
My camera is my travel companion.
I am always wondering about the world around me from the machines in our hands and rocks under our feet to the stars above. Sharing the beauty in the world around me is something that brings a lot of joy into my life, and I am happy to be sharing with you.
AK Boyd Photography joined Society6 on April 27, 2016.
AK Boyd Photography's Store
9 result
Filter