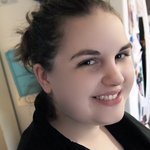 Adriyanna K. Zimmermann
My work looks at the cultural and historical factors surrounding place and space. Using abstraction and colour, I create two-dimensional works that display significant and iconic elements of place and space. Our perception of place orients itself around what we believe to be its defining features. In my investigation, I employ a mixture of medium: mixed media, multimedia, and photography. My main technique for each project is photo transfer - a unique form of printmaking - but each project begins with a photograph, and its manipulation to create an abstract image. An interpretation of the subject matter's construct is the desired result. My mixed media work ranges from abstract landscapes to bold, colourful portraiture. My art reflects my desire to show a detailed, "under-the-surface" interpretation of the subject matter. Influenced by travel, culture and history, my work is a mix of abstract and contemporary. As an artist, I create my own distinctive mark and a lasting impression on the viewer. View more here: www.akzfineart.com Contact: akzfineart@yahoo.ca Adriyanna K. Zimmermann joined Society6 on July 31, 2014
More
My work looks at the cultural and historical factors surrounding place and space. Using abstraction and colour, I create two-dimensional works that display significant and iconic elements of place and space.
Our perception of place orients itself around what we believe to be its defining features. In my investigation, I employ a mixture of medium: mixed media, multimedia, and photography. My main technique for each project is photo transfer - a unique form of printmaking - but each project begins with a photograph, and its manipulation to create an abstract image. An interpretation of the subject matter's construct is the desired result.
My mixed media work ranges from abstract landscapes to bold, colourful portraiture. My art reflects my desire to show a detailed, "under-the-surface" interpretation of the subject matter. Influenced by travel, culture and history, my work is a mix of abstract and contemporary. As an artist, I create my own distinctive mark and a lasting impression on the viewer.
View more here: www.akzfineart.com Contact: akzfineart@yahoo.ca
Adriyanna K. Zimmermann joined Society6 on July 31, 2014.