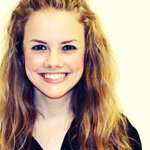 Alana Naylor
Kindergaten Teacher by Day | Freelance Designer by Night Originally an Australian Graphic Designer, I am now living in Hong Kong working as a Kindergarten Teacher. I spend my days inspiring my classroom of students by surrounding them with images and activities that fuel their creativity and ignite their imagination. Good Looking Things started as a means for me to share these classroom creations, from educational activities and art and craft tutorials to motivational quote posters and printables. However, it soon became clear to me the majority of my customers were not buying these products for their kids, they were purchasing for themselves! Turns out it was the young at heart who were most in need of a little good looking inspiration! So now, by night, I try to help the young at heart to cultivate unique and inspired lifestyles through good looking decor and gifts. Whether you need some motivational words in your study, want to add some positive vibes to your nursery, or are searching for an uplifting gift for someone special, Good Looking Things provides instant, unique decor and gift solutions, that are designed to inspire. ***All products sold here are Digital Downloads - this means you can get high quality, inspiring artwork, at an affordable price, instantly!*** The words, colours and ideas that inspire me seem to change on a weekly basis. I can only assume it's the same for you! That's why all of my products are digital downloads. It means you can have your artwork or instantly, and I can keep the price point as affordable as possible - giving you the flexibility to change your decor as often as you wish! Alana Naylor joined Society6 on January 13, 2013
More
Kindergaten Teacher by Day | Freelance Designer by Night
Originally an Australian Graphic Designer, I am now living in Hong Kong working as a Kindergarten Teacher. I spend my days inspiring my classroom of students by surrounding them with images and activities that fuel their creativity and ignite their imagination.
Good Looking Things started as a means for me to share these classroom creations, from educational activities and art and craft tutorials to motivational quote posters and printables. However, it soon became clear to me the majority of my customers were not buying these products for their kids, they were purchasing for themselves! Turns out it was the young at heart who were most in need of a little good looking inspiration!
So now, by night, I try to help the young at heart to cultivate unique and inspired lifestyles through good looking decor and gifts.
Whether you need some motivational words in your study, want to add some positive vibes to your nursery, or are searching for an uplifting gift for someone special, Good Looking Things provides instant, unique decor and gift solutions, that are designed to inspire.
All products sold here are Digital Downloads - this means you can get high quality, inspiring artwork, at an affordable price, instantly!
The words, colours and ideas that inspire me seem to change on a weekly basis. I can only assume it's the same for you! That's why all of my products are digital downloads. It means you can have your artwork or instantly, and I can keep the price point as affordable as possible - giving you the flexibility to change your decor as often as you wish!
Alana Naylor joined Society6 on January 13, 2013.
Alana Naylor's Store
13 results
Filter