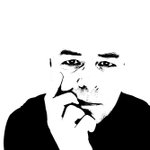 alanharman
Born in Ireland sometime in the last century I am a freelance photographer currently living in The Netherlands. All of my images are © Alan Harman Photography. All Rights Reserved. No reproduction any other use without express written permission. Please feel free to visit my website www.alanharmanphotography.com alanharman joined Society6 on March 27, 2018
More
Born in Ireland sometime in the last century I am a freelance photographer currently living in The Netherlands.
All of my images are © Alan Harman Photography. All Rights Reserved. No reproduction any other use without express written permission. Please feel free to visit my website www.alanharmanphotography.com
alanharman joined Society6 on March 27, 2018.