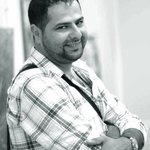 Alan Pary
My Name is Alan Pary Poeter & Photographer Iam from Danmark, i like photography, is a way to explor my self, and shar with ather. most of my Photo will taken in (Copenhagen) Danmark. I hope you enjoy it!! Wibesite: www.alanpary.com Tumbler: http://alanpary.tumblr.com/ Facebook: https://www.facebook.com/alanparyphoto Instagram: http://instagram.com/alanpary Twittwer: https://twitter.com/alanpary Email: alanpary@yahoo.com All images © Alan Pary. It is unlawful to copy, edit, display or redistribute copyrighted images without permission. Alan Pary joined Society6 on July 27, 2014
More
My Name is Alan Pary Poeter & Photographer Iam from Danmark, i like photography, is a way to explor my self, and shar with ather. most of my Photo will taken in (Copenhagen) Danmark. I hope you enjoy it!!
Wibesite: www.alanpary.com Tumbler: http://alanpary.tumblr.com/ Facebook: https://www.facebook.com/alanparyphoto Instagram: http://instagram.com/alanpary Twittwer: https://twitter.com/alanpary
Email: alanpary@yahoo.com
All images © Alan Pary. It is unlawful to copy, edit, display or redistribute copyrighted images without permission.
Alan Pary joined Society6 on July 27, 2014.