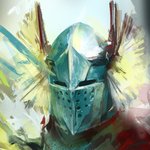 Alba Palacio
Hi, call me Alba, 26 Freelance Illustrator and Concept Artist. Focused in videogame industry and too attached to fictional characters. I do my work mostly on Photoshop with my Wacom Cintiq. I know animation, design, Zbrush, 3dsMax, and character sculpture. If you wanna contact me, here´s my web page. You´re always welcome. Have a nice day! http://albapalacio.carbonmade.com/ Alba Palacio joined Society6 on January 4, 2013
More
Hi, call me Alba, 26 Freelance Illustrator and Concept Artist. Focused in videogame industry and too attached to fictional characters. I do my work mostly on Photoshop with my Wacom Cintiq. I know animation, design, Zbrush, 3dsMax, and character sculpture. If you wanna contact me, here´s my web page. You´re always welcome. Have a nice day!
http://albapalacio.carbonmade.com/
Alba Palacio joined Society6 on January 4, 2013.