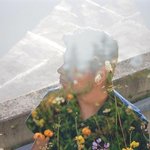 Alejandro Casas
Alejandro Casas is a Graphic Designer, Photographer and Illustrator based out of the hella colorful Bay Area. He has been creating ever since he was a child and has found that art is his life's calling. On any given day you can find him exploring the beautiful great outdoors or locked up in his room creating art on his iMac. "The aim of art is to represent not the outward appearance of things, but their inward significance." - Aristotle Alejandro Casas joined Society6 on May 15, 2015
More
Alejandro Casas is a Graphic Designer, Photographer and Illustrator based out of the hella colorful Bay Area. He has been creating ever since he was a child and has found that art is his life's calling. On any given day you can find him exploring the beautiful great outdoors or locked up in his room creating art on his iMac.
"The aim of art is to represent not the outward appearance of things, but their inward significance."
Alejandro Casas joined Society6 on May 15, 2015.
Alejandro Casas's Store
22 results
Filter