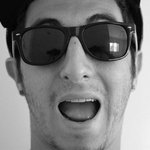 Aleksey Royt
I am a photographer based out of Los Angeles, CA. and have been shooting for about 5 years now however have only taken the art seriously for the last couple of years. I tend to focus more on the automotive culture than anything else but can occasionally be caught shooting abstract photography as well as the occasional portrait or two. Aleksey Royt joined Society6 on August 6, 2013
More
I am a photographer based out of Los Angeles, CA. and have been shooting for about 5 years now however have only taken the art seriously for the last couple of years.
I tend to focus more on the automotive culture than anything else but can occasionally be caught shooting abstract photography as well as the occasional portrait or two.
Aleksey Royt joined Society6 on August 6, 2013.
Aleksey Royt's Store
16 results
Filter