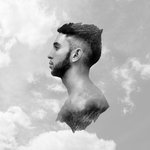 Alexander Salazar
Alexander Marco Salazar is an American artist and designer. At 18 years old, he decided to veer from his plan to study pharmaceutical sciences in New York to pursue his passion for the arts, which resulted in his transfer to Florence, Italy. He graduated from Marist College (Lorenzo de' Medici Campus) double majoring in digital media and studio art. Salazar blends traditional media with digital to create his particular style. His paintings have been displayed in numerous shows including the New Britain Museum of American Art's 43rd Annual Juried Exhibition, FluIDentity at the Mentana Gallery in Florence, and most recently The New Florence Biennale at the Fortezza. Salazar's works all revolve around three elements: time, transformation and movement. He starts his figurative painting process by taking a blurred photo of an individual using a long-exposure time. People constantly change. One cannot define a person by his or her attributes of a certain moment. With the naked eye, this process of change remains invisible. Salazar's art depicts this hidden dimension of continual transformation that everyone experiences in life. Alexander Salazar joined Society6 on December 8, 2014
More
Alexander Marco Salazar is an American artist and designer. At 18 years old, he decided to veer from his plan to study pharmaceutical sciences in New York to pursue his passion for the arts, which resulted in his transfer to Florence, Italy. He graduated from Marist College (Lorenzo de' Medici Campus) double majoring in digital media and studio art. Salazar blends traditional media with digital to create his particular style. His paintings have been displayed in numerous shows including the New Britain Museum of American Art's 43rd Annual Juried Exhibition, FluIDentity at the Mentana Gallery in Florence, and most recently The New Florence Biennale at the Fortezza.
Salazar's works all revolve around three elements: time, transformation and movement. He starts his figurative painting process by taking a blurred photo of an individual using a long-exposure time. People constantly change. One cannot define a person by his or her attributes of a certain moment. With the naked eye, this process of change remains invisible. Salazar's art depicts this hidden dimension of continual transformation that everyone experiences in life.
Alexander Salazar joined Society6 on December 8, 2014.