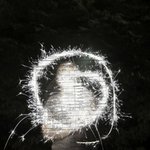 Alexandra Maryse Wright
I am a photo-based artist and my work deals with issues surrounding memory and nostalgia. I enjoy using a variety of materials to complete my work as I digitally and physically manipulate my own images as well as found images. Some artist that inspire my work include Barbara Kruger, Lewis Baltz, and Christian Boltanski. I am currently in the last year of my university career at NSCAD University in Halifax, Nova Scotia, and will be graduating with a degree in Photography and Art History. Alexandra Maryse Wright joined Society6 on October 26, 2012
More
I am a photo-based artist and my work deals with issues surrounding memory and nostalgia. I enjoy using a variety of materials to complete my work as I digitally and physically manipulate my own images as well as found images. Some artist that inspire my work include Barbara Kruger, Lewis Baltz, and Christian Boltanski.
I am currently in the last year of my university career at NSCAD University in Halifax, Nova Scotia, and will be graduating with a degree in Photography and Art History.
Alexandra Maryse Wright joined Society6 on October 26, 2012.