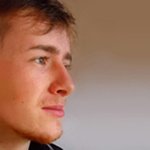 Alexandrescu Paul
My name is Alexandrescu Paul, also known as Lex Paul on art forums/groups. I`m Fine-Arts University degree artist working as full time freelance artist. I`m working with passion and I am taking art serious making a living out of it; I can create all kind of digital-fantasy and SF art. I`m interested in all field related to arts, i like to be in touch/friend with other artists, share and help create new ideas. I`m also present on the online art related forums. I like to have a good social life, even if sometimes is hard, and also having fun playing games and watch new movies, I try to be informed and also have lots of friends in this industries. Other then that I like sports, go to gym, jog and I`m an vegan...just trying to have a healthy life and live my ``dream``. Alexandrescu Paul joined Society6 on March 27, 2013
More
My name is Alexandrescu Paul, also known as Lex Paul on art forums/groups. I`m Fine-Arts University degree artist working as full time freelance artist.
I`m working  with passion and I am taking art serious making a living out of it; I can create all kind of digital-fantasy and SF art. 

Im interested in all field related to arts, i like to be in touch/friend with other artists, share and help create new ideas. Im also present on the online art related forums. I like to have a good social life, even if sometimes is hard, and also having fun playing games and watch new movies, I try to be informed and also have lots of friends in this industries. Other then that I like sports, go to gym, jog and I`m an vegan...just trying to have a healthy life and live my dream.
Alexandrescu Paul joined Society6 on March 27, 2013.