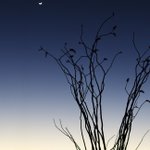 Alex Balcer
I've had over 18 of my photos used as facebook profile pictures. [if that is not enough of a ringing endorsement, then I don't know what is]
I take pictures, and they say that they're worth like 1,000 words. So in essence I figure that I've got to be just about the 2,847th greatest novelist of our time!
I try to take advantage of my limited travels to take the best pictures that I can.
I would rather be on the beach than anywhere else, but then again, who wouldn't?
To me, every hour of the light and dark is a miracle, Every cubic inch of space is a miracle, Every square yard of the surface of the earth is spread with the same, Every foot of the interior swarms with the same; Every spear of grass—the frames, limbs, organs, of men and women, and all that concerns them, All these to me are unspeakably perfect miracles.
Walt Whitman - Miracles -
Read more
Alex Balcer's Store
Filter