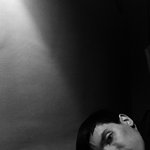 Alex Kulikov Photography
Hello! My name is Alexandr Kulikov. I was born in Russian town in 1988, February 18th. I started shooting in 2006 using a small cheap camera. Since that time I have tried many different cameras and finally opted for thee: Zeiss Ikon ZM, Olympus OM2n, Hasselblad 500cm. So, I can say that I prefer film cameras to other ones. But I am not against digital cameras and have Canon 5D mark III in my collection. Photography is my profession, but I strongly feel that it is more than just a job. Photography is my lifestyle! I know that this phrase seems to be trite but that is how things are. I am keen on taking pictures! You are welcome to supervise my works! Alex Kulikov Photography joined Society6 on October 3, 2014
More
Hello! My name is Alexandr Kulikov. I was born in Russian town in 1988, February 18th. I started shooting in 2006 using a small cheap camera. Since that time I have tried many different cameras and finally opted for thee: Zeiss Ikon ZM, Olympus OM2n, Hasselblad 500cm. So, I can say that I prefer film cameras to other ones. But I am not against digital cameras and have Canon 5D mark III in my collection.
Photography is my profession, but I strongly feel that it is more than just a job. Photography is my lifestyle! I know that this phrase seems to be trite but that is how things are. I am keen on taking pictures!
You are welcome to supervise my works!
Alex Kulikov Photography joined Society6 on October 3, 2014.