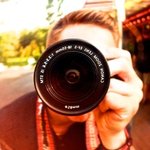 Alex O'Brien Photography
My name is Alex O'Brien, I am 18 years old from the great state of Iowa. I have been lucky enough to have traveled the world with my father and some of my friends and other family to South America, Europe, Africa, Asia, and the vast continent of Antarctica. I made this site to share my amazing experiences with all those who are interested. If you like the photos or have any questions I'd be more than happy to talk to you about them. As a good friend of mine once said, "I take pictures of things I like." This is simply put and very true. I hope you enjoy my pictures and please visit my website alexobrienphoto.com Alex O'Brien Photography joined Society6 on October 1, 2013
More
My name is Alex O'Brien, I am 18 years old from the great state of Iowa. I have been lucky enough to have traveled the world with my father and some of my friends and other family to South America, Europe, Africa, Asia, and the vast continent of Antarctica. I made this site to share my amazing experiences with all those who are interested. If you like the photos or have any questions I'd be more than happy to talk to you about them.
As a good friend of mine once said, "I take pictures of things I like." This is simply put and very true. I hope you enjoy my pictures and please visit my website alexobrienphoto.com
Alex O'Brien Photography joined Society6 on October 1, 2013.
Alex O'Brien Photography's Store
36 results
Filter