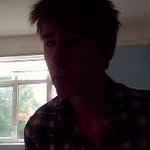 Bobo
Who's That Awesome-Looking Guy To The Left? Hi, my name is Alex. What Does A Great Guy Like You Do? Right now I'm studying for A-Levels and application to Medical School. My dog is called Zip. I give him treats. I have been known to pick-up a camera from time to time. I find awesome music and I put it here; http://spoti.fi/JxHSp2 I run the world's best blog. You can follow it at jumperound.tumblr.com Bobo joined Society6 on October 25, 2011
More
Who's That Awesome-Looking Guy To The Left?
Hi, my name is Alex.
What Does A Great Guy Like You Do?
Right now I'm studying for A-Levels and application to Medical School. My dog is called Zip. I give him treats. I have been known to pick-up a camera from time to time. I find awesome music and I put it here; http://spoti.fi/JxHSp2 I run the world's best blog. You can follow it at jumperound.tumblr.com
Bobo joined Society6 on October 25, 2011.