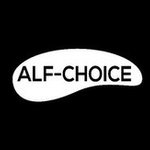 Alf-Choice
I´ am cuban photographer and illustrator based on Madrid, Spain, that likes to draw funny printdesigns. I love photography and sign my work: "Alf-Choice"
My shop specializes in providing T-Shirts that feature any number of great frame from my photograpy.
I have one common theme now running through my art, "Human Nature " I called.
I interesting on your personality, I m thinking about your attitude, I want to touch your inner feelings, I want smile whit you, beside you, and also whit someone how walk whit the arm over your shoulder. "Alf-Choice" could be your special gift or apparel option. See u there!
Read more
Tabletop by Alf-Choice
2 results
Filter