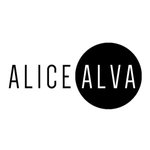 Alice Alva
Alice Alva is a multi-disciplinary artist/designer based in Wellington, New Zealand, who works across drawing and illustration, photography, digital media and graphic design. Her work is informed by an interest in patterns, ornamentation, iconography, humour and pop culture. http://glassandbones.com http://instagram.com/glassandbones Contact: alicealva@gmail.com Alice Alva joined Society6 on May 21, 2014
More
Alice Alva is a multi-disciplinary artist/designer based in Wellington, New Zealand, who works across drawing and illustration, photography, digital media and graphic design. Her work is informed by an interest in patterns, ornamentation, iconography, humour and pop culture.
http://glassandbones.com http://instagram.com/glassandbones
Contact: alicealva@gmail.com
Alice Alva joined Society6 on May 21, 2014.