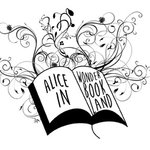 AliceInWonderbookland
Hello there guys! So in here you will see all my hand written and drawn or digitally made bookish merchandise. I do hope you find something you like here :) If you like my products please give me a big heart and follow me! :) AliceInWonderbookland joined Society6 on September 29, 2015
More
Hello there guys! So in here you will see all my hand written and drawn or digitally made bookish merchandise.
I do hope you find something you like here :)
If you like my products please give me a big heart and follow me! :)
AliceInWonderbookland joined Society6 on September 29, 2015.