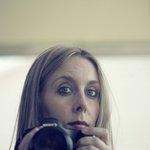 Alicia Bock
About Alicia Bock
Alicia Bock is a fine art and lifestyle photographer whose work has been featured in major movies (Sex and The City), and t.v. shows (Castle, Grey's Anatomy, How I Met Your Mother). Her photographs have also been included in People Magazine: Style Edition, Better Homes and Gardens Magazine, and Traverse Magazine. Her entire collection of fine art photographs are available in various sizes in her online shop.
www.aliciabockgallery.com
Visit me online:
Fine Art, Travel & Lifestyle Photography:
http://www.AliciaBock.com
Blog:
http://www.alicia-bock.com/
Alicia Bock joined Society6 on August 29, 2011.