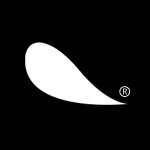 Alien Style
www.giovannipotenza.net www.instagram.com/giovannipotenza_art
I am a graphic designer, graduated as a catalog of Cultural Heritage and Architectural Survey I obtained several masters, seminars and workshops related to the world of graphics. Since 2007 I own a graphic design studio, decoration and digital printing "Emporio kreative Design" where I can express my creativity and technique. My work consists mainly in creation of corporate identity for companies and construction of artwork for advertising and interior design. In addition to my corporate job in recent years I have felt the need to pursue my own projects. I spend hours on end sketching drawings and illustrations by creating characters and fantastic worlds. This passion stems from a desire not to devote myself exclusively to commercial projects, simply to create something that depended only on my stylistic choices and at the same time I identified. And this is precisely the reason that led me to create the brand "AlienStyle®"
Business enquiries: giovanni.potenza@hotmail.it
All images © by Giovanni Potenza. Don`t copy or edit copyrighted images without my permission.
Read more
Alien Style's Store
Filter