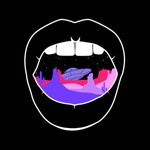 Aliens Without Flag
Greetings! Because we all are aliens, there is no strange lands. One's destination is never a place but rather a new way of looking at things. We are universal travelers, nomads from space, and we want to see the entire world, follow the map to the edge and keep walking. While we are doing this, we've created this beautiful store to spread space stuff. If you've purchased something from us, thank you! :) You can share your photos with us by: Instagram: @alienswithoutflag Made with ❤, Aliens without flag -- This is a project made by Miriam Espacio. An artist /graphic designer who loves space and photography. See more about her at: www.miriamespacio.com Aliens Without Flag joined Society6 on February 28, 2017
More
Greetings!
Because we all are aliens, there is no strange lands. One's destination is never a place but rather a new way of looking at things.
We are universal travelers, nomads from space, and we want to see the entire world, follow the map to the edge and keep walking. While we are doing this, we've created this beautiful store to spread space stuff.
If you've purchased something from us, thank you! :)
You can share your photos with us by:
Instagram: @alienswithoutflag
Made with ❤, Aliens without flag
--
This is a project made by Miriam Espacio. An artist /graphic designer who loves space and photography. See more about her at: www.miriamespacio.com
Aliens Without Flag joined Society6 on February 28, 2017.