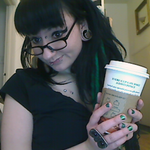 AlliArchitect
Architectural designer with 8 years of professional software experience, specializing in 3D modeling, rendering, and presentation graphic design. Skills also include include space planning, generative design and scripting, 3D printing, mapping, illustration, and branding. Professional work experience with built NYC projects (2 years), competitions and exhibitions (2 years), and marketing (2 years). Other interests include: computational theories, virtual reality, software development, UI and UX design, artificial intelligence and machine learning, graphic design and typography, data visualization, eSports, and NYC building codes and zoning laws. Further information and work samples can be found here: http://allison-spinelli.com AlliArchitect joined Society6 on October 14, 2015
More
Architectural designer with 8 years of professional software experience, specializing in 3D modeling, rendering, and presentation graphic design. Skills also include include space planning, generative design and scripting, 3D printing, mapping, illustration, and branding. Professional work experience with built NYC projects (2 years), competitions and exhibitions (2 years), and marketing (2 years).
Other interests include: computational theories, virtual reality, software development, UI and UX design, artificial intelligence and machine learning, graphic design and typography, data visualization, eSports, and NYC building codes and zoning laws.
Further information and work samples can be found here: http://allison-spinelli.com
AlliArchitect joined Society6 on October 14, 2015.