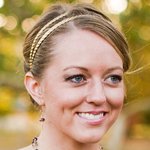 Alli Coate
Alli Coate is a designer and illustrator based in Providence, RI. Since graduating with a BFA from the Rhode Island School of Design in 2008, she has created images and designs for a variety of applications including magazines, products, posters, stationery and more. She enjoys the process of transforming ideas into reality and approaches each new project with fresh creativity. See and learn more at http://www.allicoate.com Alli Coate joined Society6 on August 25, 2009
More
Alli Coate is a designer and illustrator based in Providence, RI. Since graduating with a BFA from the Rhode Island School of Design in 2008, she has created images and designs for a variety of applications including magazines, products, posters, stationery and more. She enjoys the process of transforming ideas into reality and approaches each new project with fresh creativity.
See and learn more at http://www.allicoate.com
Alli Coate joined Society6 on August 25, 2009.
Hoodies by Alli Coate
1 result
Filter