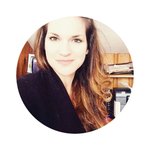 AllieMarieDesigns
An independent and unique freelance design company, Allie Marie Designs was founded by illustrator and graphic artist Allie Klein in 2012.
Allie graduated with a Studio Art degree from Indiana University Bloomington in 2008 and worked for 4 years in New York as a graphic artist for an accessory company. Now concentrating on freelance projects and illustration with Allie Marie Designs, she hopes to connect with clients by catering to their individual visions and needs, creating one of a kind logos, invitations, advertisements and web presence.
In addition to working with clients, Allie is also working on her own line of stationary and paper products, using her own illustrated whimsical characters enhanced with inspirational sayings and quotes.
Read more
AllieMarieDesigns's Store
Filter