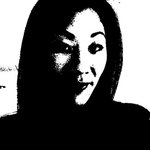 Allison Na Rae
I have always walked around as a dreamer in life... believes in LOVE that transcends all... HEART that soars through the bitter & the sweet... living life ENCHANTED by everything around.. and dreams waiting to find their EXPRESSION. Art is the most intense mode of individualism that the world has known. ~Oscar Wilde life.as.a.sketch Allison Na Rae joined Society6 on August 10, 2013
More
I have always walked around as a dreamer in life... believes in LOVE that transcends all... HEART that soars through the bitter & the sweet... living life ENCHANTED by everything around.. and dreams waiting to find their EXPRESSION.
Art is the most intense mode of individualism that the world has known. ~Oscar Wilde
life.as.a.sketch
Allison Na Rae joined Society6 on August 10, 2013.