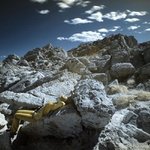 Candy Buckingham
About Allison Halkey: Owner/Photograher I have always had a passion for photography. I started my photography adventure in 2005 with Photography and Small Business degrees at Madison College. I continued by working for a series of photographers in the Southern Wisconsin area. I have years of experience in shooting portraiture, weddings, and commercial photography. I have been working with Dianne Moller at the non profit Hoo's Wood Raptor Center since 2006. I have done many projects with her. Through those projects I have become international published in books and magazines. My specialties are: Boudoir, Senior portraits, Families, Children (1yr and up), Engagements, Weddings, and wildlife. Candy Buckingham joined Society6 on June 27, 2012
More
About Allison Halkey:
Owner/Photograher
I have always had a passion for photography. I started my photography adventure in 2005 with Photography and Small Business degrees at Madison College. I continued by working for a series of photographers in the Southern Wisconsin area. I have years of experience in shooting portraiture, weddings, and commercial photography.
I have been working with Dianne Moller at the non profit Hoo's Wood Raptor Center since 2006. I have done many projects with her. Through those projects I have become international published in books and magazines.
My specialties are: Boudoir, Senior portraits, Families, Children (1yr and up), Engagements, Weddings, and wildlife.
Candy Buckingham joined Society6 on June 27, 2012.
Candy Buckingham's Store
38 results
Filter