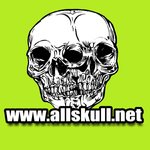 ALLSKULL.NET
TECHNOLOGIC Blackberrys ● Boardroom boredom no more! Impress with designs that take BlackBerry from business to bodacious. GelaSkins protect your phone with wrap-around style. iPhone & iPod Cases ● Protect your iPhone with a one-piece, impact resistant, flexible plastic hard case featuring an extremely slim profile. Simply snap the case onto your iPhone for solid protection and direct access to all device features. iPad Cases ● Protect your iPad (2nd, 3rd, 4th Gen) with a one-piece, impact resistant hard shell case featuring an extremely slim profile. The lay-flat feature protects the front of your iPad by extending the bezel above the screen. Compatible with the Apple iPad Smart Cover. | Protect your iPad mini with a 2-piece, impact resistant hard shell case with shock dispersing bumper. The lay-flat feature protects the front of your iPad mini by extending the bezel above the screen. iPhone & iPod Skins ● Skins are thin, easy-to-remove, vinyl decals for customizing your device. Skins are made from a patented material that eliminates air bubbles and wrinkles for easy application. Laptop & iPad Skins ● Skins are thin, easy-to-remove, vinyl decals for customizing your iPad. Skins are made from a patented material that eliminates air bubbles and wrinkles for easy application. Drobo-5 ● Store files in style! GelaSkins personalize and protect the face of your Drobo device. Kindle Fire-HDX ● Low-profile protection keeps you reading in style. Easy to apply, simple to remove, and beautiful to look at. We use only the finest materials and you can expect a gallery quality image that will make your Kindle stand out in a crowd. Wattstation ● Electric Vehicle Chargers. ART & PRINTS Art Prints ● Gallery quality Giclée print on natural white, matte, ultra smooth, 100% cotton rag, acid and lignin free archival paper using Epson K3 archival inks. Custom trimmed with 1 inch border for framing. Photographic Prints ● Superior quality silver halide prints. Lustre or Metallic finish. Ready to frame or store. Archival quality Kodak Endura paper. Paper Finishes. Lustre - Kodak ENDURA professional photo paper with a fine grain pebble texture. Metallic - Kodak ENDURA Metallic paper has a glossy finish and metallic appearance that creates images with exceptional visual interest and depth. Dimensions: Art comes in many shapes and sizes, and our photographic prints are ready to fit all of them. The final dimensions will depend on the image you choose, but to give you an idea here are the most common photographic sizes: Small - 304 x 203mm / 12" x 8"; Medium - 455 x 305mm / 16" x12"; Large - 607 x 407mm / 24" x 16". Framed Prints ● The Vector frame is made from solid wood with a contemporary, angular profile measuring 0.87" wide x 0.87" deep. A gesso coating gives the moulding rich color and a smooth finish. Premium shatterproof acrylic protects the art print, while an acid free dust cover on the back provides a custom finish. Includes wall hanging hardware. Paper size 10 x 10 inch. Printed area 8 x 8 inch. Framed fine art print on natural white, matte, ultra smooth, 100% cotton rag, acid and lignin free archival paper using an advanced digital dry ink method to ensure vibrant image quality. Stretched Canvases ● Fine art print on bright white, fine poly-cotton blend, matte canvas using latest generation Epson archival inks. Individually trimmed and hand stretched museum wrap over 1-1/2 inch deep wood stretcher bars. Includes wall hanging hardware. Stationery Cards ● Set of folded stationery cards printed on bright white, smooth card stock to bring your personal artistic style to everyday correspondence. Each card is blank on the inside and includes a soft white, European fold envelope for mailing. Metal Prints ● A sheet of lightweight aluminium is literally infused with the chosen artwork creating a sharp and vibrant finish and supplied ready to immediately hang. Which is all you'll want to do when you see them. Available in both High Gloss and Satin, gently rounded corners and a cleanable surface. These are revolutionary, durable and completely brilliant. HOME DECOR Wall Tapestries ● Available in three distinct sizes, our Wall Tapestries are made of 100% lightweight polyester with hand-sewn finished edges. Featuring vivid colors and crisp lines, these highly unique and versatile tapestries are durable enough for both indoor and outdoor use. Machine washable for outdoor enthusiasts, with cold water on gentle cycle using mild detergent - tumble dry with low heat. Wall Clocks ● Available in natural wood, black or white frames, our 10 inch diameter unique Wall Clocks feature a high-impact plexiglass crystal face and a backside hook for easy hanging. Choose black or white hands to match your wall clock frame and art design choice. Clock sits 1.75 inch deep and requires 1 AA battery (not included). Duvet Covers ● Cover yourself in creativity with our ultra soft microfiber duvet covers. Hand sewn and meticulously crafted, these lightweight duvet covers vividly feature your favorite designs with a light cream reverse side. A durable and hidden zipper offers simple assembly for easy care - machine washable with cold water on gentle cycle with mild detergent. Available for queen and king duvets - duvet insert not included. Rugs ● Using 100% woven polyester, these premium quality area rugs boast an exceptionally soft touch and high durability. Available in three versatile sizes (2' x 3', 3' x 5', 4' x 6') they are the perfect accent to any room in your home, featuring thousands of designs from your favorite artists on a subtle chevron pattern. Machine washable; non-skid pad not included. Stickers ● Ideal for smooth flat surfaces like laptops, journals, windows etc. Easy to remove. Waterproof vinyl, will last 18 months outdoors. Ideal for beer labels, business cards, dorm room walls, flyers or decorating your face. Dimensions: Printed to fit best inside a 3" x 4" window, including 3mm white padding around the edge. Posters ● Tack them to your bedroom door, or frame one above the mantlepiece. They're adaptable, efficient and bold and really it's amazing you've managed to go so long without picking one up. They are printed on 185gsm semi gloss poster paper and custom cut to three maximum sizes – A2, A1 & A0. This includes a 5mm white border to assist in framing. GIFS + MENAGE Playstation Skins ● Give your Sony Playstation a fresh new look by AllSkull™. Our Playstation skins offer ultra-thin scratch protection, and they are easy to apply and remove, but most importantly, they look amazing. Nintendo-wii Skins ● Score with artist-designed skins that personalize and protect your Nintendo consoles, portable gaming devices, and accessories. Game on!! Xbox Skins ● Game on!! Skins Designed protect your Xbox consoles and accessories and stay put through heated battles and bonus levels. Travel Mugs ● Mugs are dishwasher safe, feature wraparound prints of your favorite Redbubble artworks, and come in three varieties: Standard Mug (11 oz/325ml, Ceramic); Tall Mug (12 oz/354ml, Ceramic); Travel Mug (15 oz/443ml, Insulated stainless steel with removable lid). Pillows ● Throw Pillow made from 100% spun polyester poplin fabric, a stylish statement that will liven up any room. Individually cut and sewn by hand, the pillow measures 16" x 16", features a double-sided print and is finished with a concealed zipper for ease of care. Includes faux down pillow insert. Mugs ● Available in 11 and 15 ounce sizes, our premium ceramic coffee mugs feature wrap-around art and large handles for easy gripping. Dishwasher and microwave safe, these cool coffee mugs will be your new favorite way to consume hot or cold beverages. Shower Curtains ● Customize your bathroom decor with unique shower curtains designed by artists around the world. Made from 100% polyester our designer shower curtains are printed in the USA and feature a 12 button-hole top for simple hanging. The easy care material allows for machine wash and dry maintenance. Curtain rod, shower curtain liner and hooks not included. Dimensions are 71in. by 74in. Tote Bags ● Our quality crafted Tote Bags are hand sewn in America using durable, yet lightweight, poly poplin fabric. All seams and stress points are double stitched for durability. They are washable, feature original artwork on both sides and a sturdy 1 inch wide cotton webbing strap for comfortably carrying over your shoulder. █║▌║█║▌│█│║▌║││www.allskull.net ☠ ALLSKULL.NET joined Society6 on March 18, 2015
More
TECHNOLOGIC
Blackberrys ● Boardroom boredom no more! Impress with designs that take BlackBerry from business to bodacious. GelaSkins protect your phone with wrap-around style. iPhone & iPod Cases ● Protect your iPhone with a one-piece, impact resistant, flexible plastic hard case featuring an extremely slim profile. Simply snap the case onto your iPhone for solid protection and direct access to all device features. iPad Cases ● Protect your iPad (2nd, 3rd, 4th Gen) with a one-piece, impact resistant hard shell case featuring an extremely slim profile. The lay-flat feature protects the front of your iPad by extending the bezel above the screen. Compatible with the Apple iPad Smart Cover. | Protect your iPad mini with a 2-piece, impact resistant hard shell case with shock dispersing bumper. The lay-flat feature protects the front of your iPad mini by extending the bezel above the screen. iPhone & iPod Skins ● Skins are thin, easy-to-remove, vinyl decals for customizing your device. Skins are made from a patented material that eliminates air bubbles and wrinkles for easy application. Laptop & iPad Skins ● Skins are thin, easy-to-remove, vinyl decals for customizing your iPad. Skins are made from a patented material that eliminates air bubbles and wrinkles for easy application. Drobo-5 ● Store files in style! GelaSkins personalize and protect the face of your Drobo device. Kindle Fire-HDX ● Low-profile protection keeps you reading in style. Easy to apply, simple to remove, and beautiful to look at. We use only the finest materials and you can expect a gallery quality image that will make your Kindle stand out in a crowd. Wattstation ● Electric Vehicle Chargers.
ART & PRINTS
Art Prints ● Gallery quality Giclée print on natural white, matte, ultra smooth, 100% cotton rag, acid and lignin free archival paper using Epson K3 archival inks. Custom trimmed with 1 inch border for framing. Photographic Prints ● Superior quality silver halide prints. Lustre or Metallic finish. Ready to frame or store. Archival quality Kodak Endura paper. Paper Finishes. Lustre - Kodak ENDURA professional photo paper with a fine grain pebble texture. Metallic - Kodak ENDURA Metallic paper has a glossy finish and metallic appearance that creates images with exceptional visual interest and depth. Dimensions: Art comes in many shapes and sizes, and our photographic prints are ready to fit all of them. The final dimensions will depend on the image you choose, but to give you an idea here are the most common photographic sizes: Small - 304 x 203mm / 12" x 8"; Medium - 455 x 305mm / 16" x12"; Large - 607 x 407mm / 24" x 16". Framed Prints ● The Vector frame is made from solid wood with a contemporary, angular profile measuring 0.87" wide x 0.87" deep. A gesso coating gives the moulding rich color and a smooth finish. Premium shatterproof acrylic protects the art print, while an acid free dust cover on the back provides a custom finish. Includes wall hanging hardware. Paper size 10 x 10 inch. Printed area 8 x 8 inch. Framed fine art print on natural white, matte, ultra smooth, 100% cotton rag, acid and lignin free archival paper using an advanced digital dry ink method to ensure vibrant image quality. Stretched Canvases ● Fine art print on bright white, fine poly-cotton blend, matte canvas using latest generation Epson archival inks. Individually trimmed and hand stretched museum wrap over 1-1/2 inch deep wood stretcher bars. Includes wall hanging hardware. Stationery Cards ● Set of folded stationery cards printed on bright white, smooth card stock to bring your personal artistic style to everyday correspondence. Each card is blank on the inside and includes a soft white, European fold envelope for mailing. Metal Prints ● A sheet of lightweight aluminium is literally infused with the chosen artwork creating a sharp and vibrant finish and supplied ready to immediately hang. Which is all you'll want to do when you see them. Available in both High Gloss and Satin, gently rounded corners and a cleanable surface. These are revolutionary, durable and completely brilliant.
HOME DECOR
Wall Tapestries ● Available in three distinct sizes, our Wall Tapestries are made of 100% lightweight polyester with hand-sewn finished edges. Featuring vivid colors and crisp lines, these highly unique and versatile tapestries are durable enough for both indoor and outdoor use. Machine washable for outdoor enthusiasts, with cold water on gentle cycle using mild detergent - tumble dry with low heat. Wall Clocks ● Available in natural wood, black or white frames, our 10 inch diameter unique Wall Clocks feature a high-impact plexiglass crystal face and a backside hook for easy hanging. Choose black or white hands to match your wall clock frame and art design choice. Clock sits 1.75 inch deep and requires 1 AA battery (not included). Duvet Covers ● Cover yourself in creativity with our ultra soft microfiber duvet covers. Hand sewn and meticulously crafted, these lightweight duvet covers vividly feature your favorite designs with a light cream reverse side. A durable and hidden zipper offers simple assembly for easy care - machine washable with cold water on gentle cycle with mild detergent. Available for queen and king duvets - duvet insert not included. Rugs ● Using 100% woven polyester, these premium quality area rugs boast an exceptionally soft touch and high durability. Available in three versatile sizes (2' x 3', 3' x 5', 4' x 6') they are the perfect accent to any room in your home, featuring thousands of designs from your favorite artists on a subtle chevron pattern. Machine washable; non-skid pad not included. Stickers ● Ideal for smooth flat surfaces like laptops, journals, windows etc. Easy to remove. Waterproof vinyl, will last 18 months outdoors. Ideal for beer labels, business cards, dorm room walls, flyers or decorating your face. Dimensions: Printed to fit best inside a 3" x 4" window, including 3mm white padding around the edge. Posters ● Tack them to your bedroom door, or frame one above the mantlepiece. They're adaptable, efficient and bold and really it's amazing you've managed to go so long without picking one up. They are printed on 185gsm semi gloss poster paper and custom cut to three maximum sizes – A2, A1 & A0. This includes a 5mm white border to assist in framing.
GIFS + MENAGE
Playstation Skins ● Give your Sony Playstation a fresh new look by AllSkull™. Our Playstation skins offer ultra-thin scratch protection, and they are easy to apply and remove, but most importantly, they look amazing. Nintendo-wii Skins ● Score with artist-designed skins that personalize and protect your Nintendo consoles, portable gaming devices, and accessories. Game on!! Xbox Skins ● Game on!! Skins Designed protect your Xbox consoles and accessories and stay put through heated battles and bonus levels. Travel Mugs ● Mugs are dishwasher safe, feature wraparound prints of your favorite Redbubble artworks, and come in three varieties: Standard Mug (11 oz/325ml, Ceramic); Tall Mug (12 oz/354ml, Ceramic); Travel Mug (15 oz/443ml, Insulated stainless steel with removable lid). Pillows ● Throw Pillow made from 100% spun polyester poplin fabric, a stylish statement that will liven up any room. Individually cut and sewn by hand, the pillow measures 16" x 16", features a double-sided print and is finished with a concealed zipper for ease of care. Includes faux down pillow insert. Mugs ● Available in 11 and 15 ounce sizes, our premium ceramic coffee mugs feature wrap-around art and large handles for easy gripping. Dishwasher and microwave safe, these cool coffee mugs will be your new favorite way to consume hot or cold beverages. Shower Curtains ● Customize your bathroom decor with unique shower curtains designed by artists around the world. Made from 100% polyester our designer shower curtains are printed in the USA and feature a 12 button-hole top for simple hanging. The easy care material allows for machine wash and dry maintenance. Curtain rod, shower curtain liner and hooks not included. Dimensions are 71in. by 74in. Tote Bags ● Our quality crafted Tote Bags are hand sewn in America using durable, yet lightweight, poly poplin fabric. All seams and stress points are double stitched for durability. They are washable, feature original artwork on both sides and a sturdy 1 inch wide cotton webbing strap for comfortably carrying over your shoulder.
█║▌║█║▌│█│║▌║││www.allskull.net ☠
ALLSKULL.NET joined Society6 on March 18, 2015.