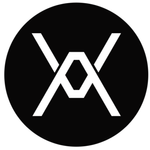 AltiroStudio
Altiro Studio was formed as a platform for creative projects by Alfonso Nieto and Claudia Sandoval. The studio is driven by self-motivated art and experimentation to expand our capabilities, expertise and interests. We work as a consulting partner on special projects in the fields of textile, furniture, product, exhibit, retail and interior design. Our background on fine art, sculpture, design and branding development, allow us to creates a unique space for collaboration with our clients. We also develop our line of products, all designed and crafted in Brooklyn, New York. AltiroStudio joined Society6 on January 28, 2014
More
Altiro Studio was formed as a platform for creative projects by Alfonso Nieto and Claudia Sandoval. The studio is driven by self-motivated art and experimentation to expand our capabilities, expertise and interests. We work as a consulting partner on special projects in the fields of textile, furniture, product, exhibit, retail and interior design. Our background on fine art, sculpture, design and branding development, allow us to creates a unique space for collaboration with our clients.
We also develop our line of products, all designed and crafted in Brooklyn, New York.
AltiroStudio joined Society6 on January 28, 2014.