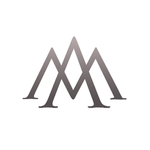 Alvin Mark Art
Alvin Mark Tan is a realist painter living Singapore. He also illustrates in ink and watercolour. A graphic design graduate from Woodbury University in Burbank, California, Alvin began his graphic design career with the Ministry of Defence in Singapore. Later, at the Singapore Press Holdings, he branched out into advertising, environmental design and documentary making. Alvin also has an Animation diploma, with a focus in concept art. As his love for the traditional arts grew, he spent over 2 years studying Natural Realism at the Angel Academy of Art in Florence. Alvin loves drawing directly from nature, so he is often out on the streets urban-sketching or doing plein-air. His goal is to inspire people to live a fuller life through his creativity and art. Alvin Mark Art joined Society6 on November 4, 2013
More
Alvin Mark Tan is a realist painter living Singapore. He also illustrates in ink and watercolour.
A graphic design graduate from Woodbury University in Burbank, California, Alvin began his graphic design career with the Ministry of Defence in Singapore. Later, at the Singapore Press Holdings, he branched out into advertising, environmental design and documentary making. Alvin also has an Animation diploma, with a focus in concept art. As his love for the traditional arts grew, he spent over 2 years studying Natural Realism at the Angel Academy of Art in Florence.
Alvin loves drawing directly from nature, so he is often out on the streets urban-sketching or doing plein-air. His goal is to inspire people to live a fuller life through his creativity and art.
Alvin Mark Art joined Society6 on November 4, 2013.