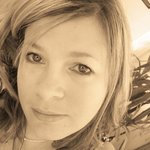 alyson howard
Alyson Howard was born in England and spent her childhood in the idyllic surroundings of the South Devon coast. Alyson has always been a day dreamer; she draws her inspirations from her vivid imagination juxtaposed with the natural world that surrounds her. Her main influences stem from the chaos of psychedelia, the subtleties of Monet and the patterns and emotion of Klimt. "My art is organic and experimental, using an interesting palette of colour's and textures, i mix up various concoctions then manipulate the mediums to create the desired effect. I use my time in the studio as time of reflection and meditation, immersing myself fully in to my art. I like my paintings to emanate a sense of freedom and would probably describe my work as contemporary www.alysonhoward.com @ahowardart https://www.facebook.com/alysonhowardartist alyson howard joined Society6 on January 8, 2015
More
Alyson Howard was born in England and spent her childhood in the idyllic surroundings of the South Devon coast. Alyson has always been a day dreamer; she draws her inspirations from her vivid imagination juxtaposed with the natural world that surrounds her. Her main influences stem from the chaos of psychedelia, the subtleties of Monet and the patterns and emotion of Klimt.
"My art is organic and experimental, using an interesting palette of colour's and textures, i mix up various concoctions then manipulate the mediums to create the desired effect. I use my time in the studio as time of reflection and meditation, immersing myself fully in to my art. I like my paintings to emanate a sense of freedom and would probably describe my work as contemporary
www.alysonhoward.com @ahowardart https://www.facebook.com/alysonhowardartist
alyson howard joined Society6 on January 8, 2015.