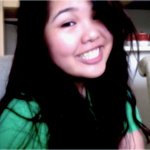 alyssatan
About Alyssatan
Hello, I'm Alyssa. I'm a senior student struggling to get things done with. I love the beach, and I love surfing.
If you want to buy something but want to change colour of it in a certain part, tell me and I'll try my best. :)
Alyssatan joined Society6 on September 25, 2011.