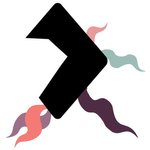 Alyxka Pro
My name is Kayla Marie Pruyssers, otherwise known as Alyxka Pro. I am a digital artist as well as a 3D fabricator. Who Lives in Hamilton, Ontario, Canada. My 3D works are found at http://www.shapeways.com/shops/alyxkaprodesigns. I am learning new methods and ideas every day and testing out crazy theories....some work and others fail but the journey is the fun part. Feel free to e-mail me at alyxkapro@gmail.com for any custom work please title the email society6 custom Alyxka Pro joined Society6 on July 2, 2015
More
My name is Kayla Marie Pruyssers, otherwise known as Alyxka Pro. I am a digital artist as well as a 3D fabricator. Who Lives in Hamilton, Ontario, Canada.
My 3D works are found at http://www.shapeways.com/shops/alyxkaprodesigns. I am learning new methods and ideas every day and testing out crazy theories....some work and others fail but the journey is the fun part.
Feel free to e-mail me at alyxkapro@gmail.com for any custom work please title the email society6 custom
Alyxka Pro joined Society6 on July 2, 2015.