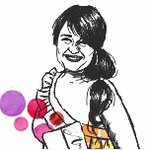 Amaia Cubo Design Studio
Hello
My name is Amaia Cubo Cossio, I am a freelance designer and pattern maker of children's fashion with a long experience of more than 20 years.
I develop collections for national and international companies, providing elegant and original designs. Giving a lot of importance to the details. I also make my own prints, mixing classic techniques (watercolors, acrylic, colored pencils, etc.) with the digital world. As a result, companies benefit from contemporary and sophisticated collections with a very personal touch.
I am a cheerful and optimistic person with a strong sense of responsibility and honesty. With character and hardworking. I have great ability to capture the essence of each company. I know work as a team and a lot of experience training junior designers and pattern makers, as well as scholarship holders. I have achieved to be a person highly valued by the companies for which I have worked.
The fashion industry is a dynamic and constantly moving industry, so I can contribute experience and ideas so that a company keeps growing, maintaining its reputation in the market or taking off for the first time.
Read more
Amaia Cubo Design Studio's Store
Filter