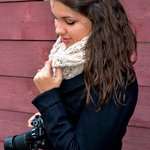 Amanda Quinn
http://www.wix.com/paceaq/amandaquinnphotography
"It takes courage to grow up and become who you really are."
E.E Cummings puts it better than I ever could. When it became time for me to head to college and choose my major, I knew I was choosing what I would hopefully be doing for the rest of my life. I wrestled with whether or not I wanted to Major in Business, Communications or what I truly loved, Photography. It took my Freshmen and half of my Sophomore year to realize that I wanted to enjoy what I was going to do when I grew up. So, I made a huge change, I applied to Appalachian State University in the middle of my Sophomore year and left behind a Major I didn't want and friends I loved to start a new chapter, in a new place with my love of photography that has always been there.
Now, I am currently a Junior at Appalachian State and I couldn't be happier. Even though I attend school in the Mountains, I come home frequently to the beautiful Lake Norman area.
Read more
Amanda Quinn's Store
Filter