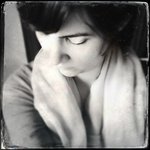 Amanda Roth
Amanda is the co-founder and lead photographer at ARBR Pictures (www.arbrpictures.com) which specializes in lifestyle (wedding, family, portrait) photography and videography. Her shop features personal still life, landscape and travel photography. Check back often for updates and new products! ------ Website: www.amandaroth.co Twitter: @amandaroth Facebook: www.facebook.com/arbrpictures Pinterest: @amandaroth Amanda Roth joined Society6 on October 4, 2012
More
Amanda is the co-founder and lead photographer at ARBR Pictures (www.arbrpictures.com) which specializes in lifestyle (wedding, family, portrait) photography and videography.
Her shop features personal still life, landscape and travel photography. Check back often for updates and new products!
---
Website: www.amandaroth.co Twitter: @amandaroth Facebook: www.facebook.com/arbrpictures Pinterest: @amandaroth
Amanda Roth joined Society6 on October 4, 2012.
Amanda Roth's Store
145 results
Filter