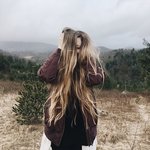 AmandaSuttonPhotography
North Carolina based photographer with a love for travel and all things outdoors. Society6 does not allow artists to see who purchased their products and I would LOVE to see a photo of your new items once you receive them! Please shoot me an email or tag me in a photo displaying your new items so I can personally thank you for your purchase! @amandasuttonphoto on instagram facebook.com/amandasuttonphoto amandasuttonphoto@gmail.com www.amandasuttonphotography.com AmandaSuttonPhotography joined Society6 on December 30, 2016
More
North Carolina based photographer with a love for travel and all things outdoors.
Society6 does not allow artists to see who purchased their products and I would LOVE to see a photo of your new items once you receive them! Please shoot me an email or tag me in a photo displaying your new items so I can personally thank you for your purchase!
@amandasuttonphoto on instagram facebook.com/amandasuttonphoto amandasuttonphoto@gmail.com www.amandasuttonphotography.com
AmandaSuttonPhotography joined Society6 on December 30, 2016.