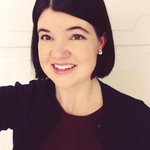 Amanda Trader
Hello! I am a 5th Grade ELA/SS Teacher and Artist living in Asheville, NC. Thank you so much for your interest in my work!
Here are some other places you can find me and my work: Redbubble shop: www.redbubble.com/people/amandatrader19 Etsy shop: www.amandatrader.etsy.com Twitter: amandatrader Instagram: amandatraderart
Read more
Amanda Trader's Store
Filter
You are currently on society6.com.